A salt of incomparable purity
Our Nature Camargue Coarse Salt is made from top quality salt, harvested by hand and dried naturally in the Camargue sun. This delicate salt offers incomparable purity and an authentic taste that will sublimate all your culinary creations.
Composition
Net weight: 300 grams.
Coarse Camargue salt.
This salt is 100% natural, untreated, from organic farming, without artificial coloring or preservatives.
Use
Ideal for seasoning all your dishes and for cooking.
Conservation
Store in a dry place away from light and humidity.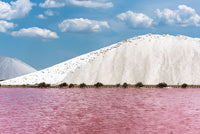 Un sel d'exception
Récolté aux Salins du Midi à Aigues-Mortes, le sel de Camargue naturellement blanc est reconnu mondialement pour sa finesse et son goût unique. Le sel de Camargue est le fruit d'un savoir faire ancestral transmit de générations en générations.
Par son équilibre en sel minéraux, le sel de mer reste l'un des meilleurs pour notre organisme. Il est riche en magnésium, calcium, potassium et en oligo-éléments.
Contrairement à d'autres sels, une pincée suffit pour sublimer les saveurs de vos plats.

Des aromates de première qualité
Passionné par le goût et la qualité exceptionnelle du sel de Camargue, l'Atelier du sel, a élaboré dans le respect du savoir-faire traditionnel, une gamme unique de sels aromatisés à partir d'ingrédients naturels : herbes fraîches, sel au vin des sables, échalote, ail, agrumes...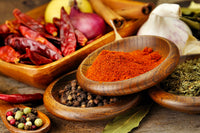 Produits 100% Français
L'ensemble de notre production est locale et artisanale.
Livraison rapide et sécurisée
Nous livrons partout en Europe.
Paiement sécurisé
Toutes les transactions sont sécurisées par une encryption 256 bit AES.
Service client 5★
Notre service client vous accompagne par mail ou par téléphone du lundi au vendredi de 10h à 18h !